Welcome to the website of St Joseph's Catholic Primary School Como-Oyster Bay. As principal of the school, I strongly believe in promoting a positive, nurturing and safe learning environment for all members of our community. Our tranquil bushland setting and vibrant learning spaces provide an environment which challenges and supports students in their growth and wellbeing.
Our team of professional and highly dedicated teachers are deeply committed to knowing and caring for the individual needs of each student. We deliver a rich and engaging curriculum through flexible learning pathways and an inquiry-based approach. Diverse learning opportunities, including the Newman Selective Gifted Education Program for gifted students and students of high ability, as well as specialised programs for students requiring additional support, are integrated across various subject areas.  
Our school motto "Love One Another" is enlivened throughout each student's learning journey with every grade adopting the Nagle values of welcome, kindness, forgiveness, relationships, respect, justice and service. Our strong sense of community is founded on the deeply valued positive partnership between the school, home and parish, which is evidenced by the respectful student-teacher and parent-teacher relationships. We are committed to our Catholic faith and empowering students to make a difference in the world. As we travel this educational journey together, may we be of inspiration to one another.
I invite you to explore our website to learn more about our wonderful school.
Mr Allan Fagerstrom
Principal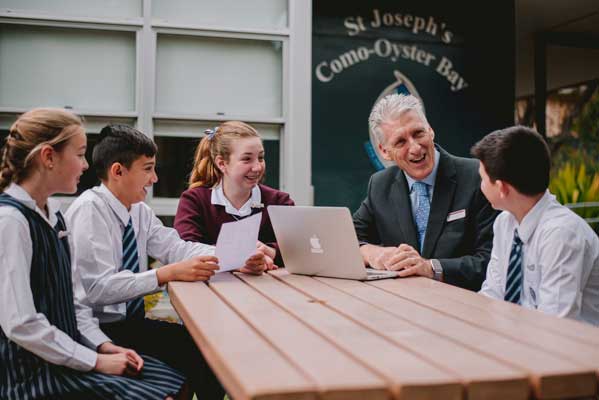 Proudly Part of the Community of Sydney Catholic Schools
Our school is part of a system of over 150 low-fee Catholic schools in the Sydney Archdiocese.
Sydney Catholic Schools are thriving Catholic communities that ignite a love of Christ through excellent teaching and learning to empower students to reach their full potential.