Student school leaders at St Joseph's strive to demonstrate the following:
A good example to the student community in areas such as observing the school rules, being polite and courteous and wearing the correct school uniform.

An ability to speak clearly and confidently when called upon to do so.

Respect for themselves and others.

A desire to be of service to all.

Responsibility and honesty.

The ability to motivate and encourage others to participate in school activities.

A positive and friendly attitude in all things that they are asked to do.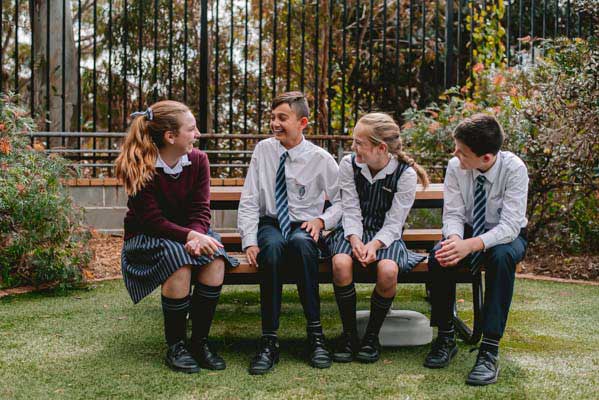 Students are elected to the formal leadership positions of School Captains, Vice Captains, Sports House Captains and Mini Vinnies Leaders at the end of Year 5. These elections follow a process that begins with the students completing an application form and indicating why they wish to be considered for a leadership position; how they have lived out the school motto and what qualities they feel they can bring to the role.
Each year, students from Kindergarten to Year 6 are elected by their peers to be members of the school's Student Representative Council (SRC).